Feminism and Imbokodo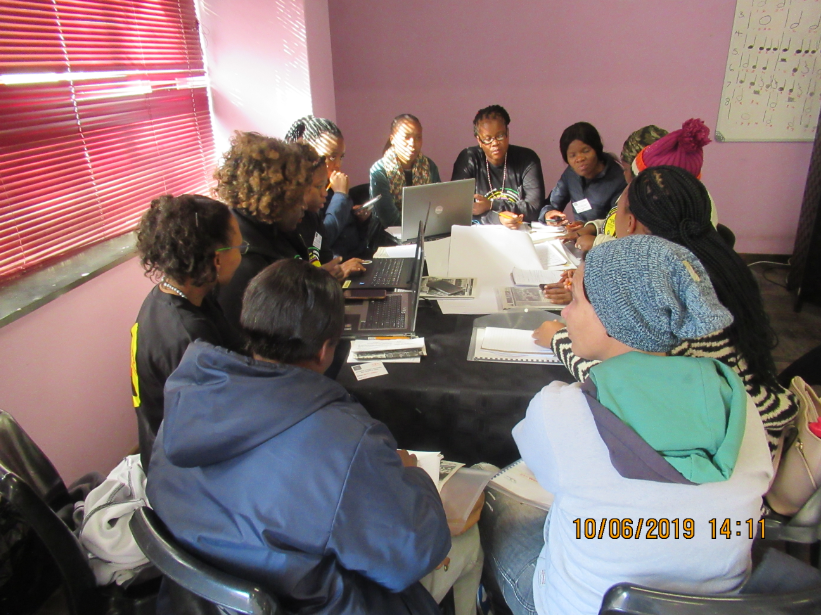 IMBOKODO GIRL 2 WOMAN (IMG2W) looked at how capitalism affects and side-lines working class women, men and LGBTQI. Noluthando Dube who is part of the editorial team felt that the forces of the system of capitalist system makes sure that they rule out the importance of giving working class women and LGBTQI community a voiced out opinion on their mainstream media instead promote the middle class women/men LGBTQI.
Middle class are important to the mainstream media because they can afford to buy the products sold by capitalist, while working class women usually cannot afford the basics needs.
The mainstream media focuses more on beauty images, titles and the popularity of the person they have to report about while all genders are important. On the other hand, the small media house like IMG2W focuses more on the plans to have the issues of woman/man LGBTQI published with no added or subtracted information unlike the mainstream media owned by capitalists.
The aim of small media houses opened here at Khanya College Winter School are about organising and developing the working class regardless of their background and class or gender promoting unity among feminist network as well. The capitalists start up media houses only when it is beneficial for them in the long run. Elaborating on this, in November 2018 the government held the first gender violence summit which was focused only on the working class women/man who had faced tragedies forgetting about the working class woman/man out there in the world. In some media the summit was said to be a success but according to other media reports it was not what they expected. Some women boycotted the event saying according to some reports, the summit was an against gender-based violence but it was orientated to middle class women. This will definitely "not serve working class and poor", according to one Gauteng Community Health Care Forum member.
By Sisanda Lwana Kulima