The Tsohang Batjha Theatre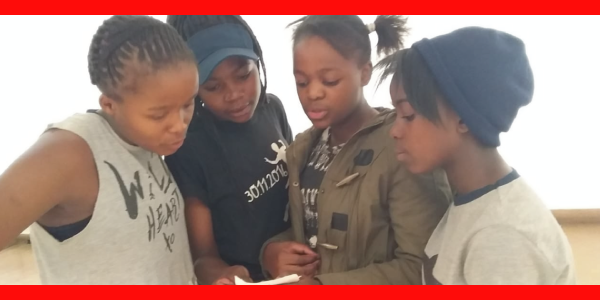 The Jozi Book Fair Youth Theatre sessions kicked off on 14 May 2019. The Tsohang Batjha (TB) youth are taken through three themed workshop series exploring an aspect of theatre and drama. The last session of the workshop series will showcase the work the TB Youth did for the month. The best performances to come out of this workshop process will be selected to perform at the Jozi Book Fair Festival from 29 August – 1 September, 2019. The workshops will integrate the 2019 theme 'Literature and Newspapers'. Also, part of the TB theatre project will involve cultural excursions to museums, galleries, and experiencing theatre performances.
27 are part of the theatre programme. The first part of the workshop will be facilitated by Lawrence Tshabalala. The workshops will take youth through what drama is, how it is different from theatre and how drama happens every day, in our homes, schools, churches, etc. Lawrence uses different methodologies including music, group work, exercises, etc.
This project is aimed at educating and exposing TB youth to various forms of theatre and allowing them to creatively express themselves and to debate issues happening around them through theatre. This is the first of 3 workshops to follow, which will take TB youth to different forms of theatre.