Sugar Cane Workers Exploited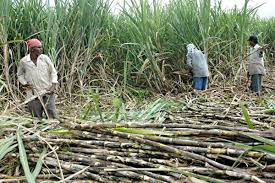 For years the sugar cane cutters were exploited by the farmer, this has gone unchallenged for decades. It is my understanding that worker's grades are documented and their wages negotiated every year, but the cutters are not graded and have no union to negotiate their salaries. It is always left to the employer to decide; as a result, they get exploited.
This came to the light when GAPWUZ officials visited the veld. The unions cannot help. They do not know how much they are meant to earn because they are not gazetted, hence it came to light that workers who do some of the important work in the country are not represented. And this was allowed to go on for decades.
by Jotham Mumberi