Variety exercise and body shaping using yoga better than going to expensive gyms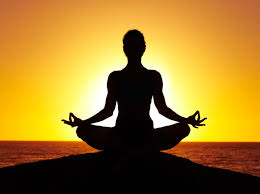 The Khanya College winter school had a guest from the Isha Foundation, who is a yoga expert and an instructor. Sipho Luthuli, the instructor for the yoga session was invited by Babalwa Dlangwa who was also a participant at the School. The pair took enthusiasts through the importance of including yoga in their everyday lives as an exercise routine.
Mr Luthuli said that "yoga means union and the understanding that we are connected to the universe". Participants listened and did some of the exercises with him. He further explained how he lost around 15kg in two years from just doing yoga. Babalwa Dlangwa added by saying that gyms are a total waste of time if once one is introduced to yoga. And she emphasised that participants should try it.
There is an App called Sadhguru which can be downloaded on phones and proves useful for easy steps to do yoga at home. The app is free and accessible to everyone. Yoga helps with inner peace and helps in concentration and can help people lose weight when it's done correctly with the right diet.
By Sisanda Lwana Kulima